Amit Agarwala Banga Bhawan
Constructed on a land of approximately 8500 sq.ft. having constructed area of approximately 17000 sq. ft. on 5 floors. This Bhawan has multifarious facilities for the residents of the under privileged society of Siliguri. It is located in the heart of Siliguri Town.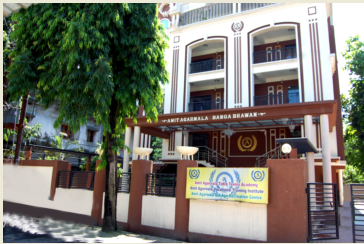 Multipurpose centrally Air Conditioned Halls for use in all types of functions like marriages, Annaprashan, Poite, Marriage Anniversaries, Birth Day etc. The entire facilities for marriages of under privileged society are a minimum cost of Rs.5000/- per day.

Amit Agarwala Foundation believes in setting up permanent projects of quality to meet the long term needs of the society and reflects the commitment of Sri Ajit Agarwala that in the memory of his loving son Amit who left for heavenly abode shall continue to dedicate his entire earnings charitable for the betterment of the society through such charitable permanent projects..

Amit Agarwala Bang Bhawan was inaugurated by Sri Pranab Mukherjee, Hon'ble Finance Minister of India on 13th September 2011 in presence Hon'ble Mayor, Siliguri Municipal Corporation and other Ministers of State of West Bengal.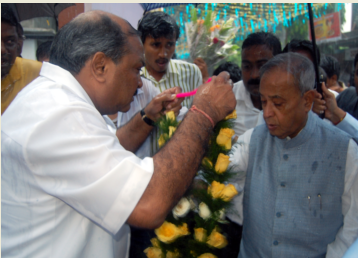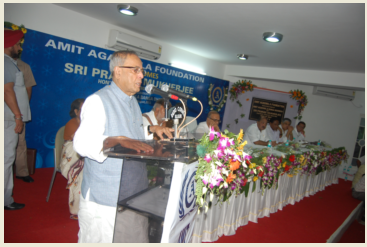 Address: Opposite Mohamaya Kali Bari
Deshbandhu Para
Siliguri-734004
Manager: Don Roy
Contact No: 098519-85180
For Booking Place Contact Mr. Sukumar Saha at Mobile No: 098320-65388